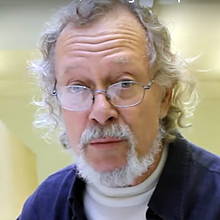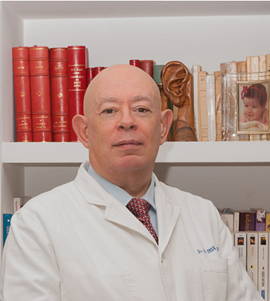 Compensating Magnetic Oscillator (CMO) products are the culmination of many years work and research into the biological effects of EMFs by top research scientists from around the world.

CMO development was started by Dr Maurice Fillion-Robin at Tecnolab Research Center in France, a laboratory dedicated to understanding electromagnetic biophysics and in collaboration with top scientists in this field from Moscow.These studies were conducted by researchers who have dedicated their working lives to addressing arguably one of the most insidious and grievous challenges to our health in modern times:"Establishing the electromagnetic compatibility between artificial electromagnetic fields generated by modern technologies and man."

Having developed CMO technology to mitigate for the adverse effects, independent research was conducted in various universities around the world to validate the new biomagnetic technology. All research was published in either peer-reviewed Journals or presented at relevant Conferences.Papers in theoretical physics are available for specialists on the Internet and direct access to the authors cited.The human studies were double-blinded. This means that participants were given either an active compensating magnetic oscillator, or an identical placebo. The results were analyzed statistically.It is important to note that these study results are completely independent of the industries that produce electromagnetic fields.

Comosystems has never received any outside funding or support that could influence the results. All studies and research involving the CMOs were self-financed.

Comosystems core team was put together in the 1990s by the founder, Mr Maurice Fillion-Robin. His scientific background at the mid Pharmaceutical Laboratories ensured the exacting methodology and research behind the development of the original CMO devices. They have since been further developed to keep up with the change in frequencies used by Telecoms.

Mr Fillion-Robin was assisted by a handful of doctors, avant-garde at the time when Quantum Physics opened doors towards promising opportunities. One of these scientists who embraced the new understanding of EMFs and their potential to influence our biology and psychology was academic, Cyril W. Smith who wrote "Electromagnetic Man".

The Russians were probably the first scientists to seriously address the issue of biological effects from EMFs in 1953 by founding the Electromagnetic Laboratory at the Research Institute of Occupational Medicine (Leonid Paltsev). Neon technology certainly helped to open minds. For the first time, it was possible to "see" how induced electricity could excite neon gas to emit light when placed near, but not attached to, a power source.

In the 1990s, researchers like Brian David Josephson, Luc Montagnier and Martin Chaplin demonstrate that water has memory. Information storage and transfer is a better explanation of the relationship between electromagnetic fields and water within the human body. Recent research and experiements by Montagnier supports the idea of an electromagnetic footprint that can be detected, as Benveniste stated.

With this background of scientific revolutionary observations and findings, the compensating magnetic oscillators technology was born. What completes the history of Comosystems, and separates the Company and technology from many others who make unsubstantiated claims for products in this arena, is not simply the science behind the discovery and development of CMO, but the ongoing peer-reviewed proof that there are real and beneficial biological effects.

Mr Fillion-Robin considered it a basic requirement before going to market to establish that CMO has irrefutable biological evidence. The approach has been to follow the sequence of events employed by Pharmaceutical Laboratories when they launch a new drug. Initial studies, then trials, placebos, witnesses, interpretation of results, participation of high-level researchers, publications in Congress and in Scientific Journals.
Meet the Team of Elite Scientists

Compensating Magnetic Oscillators (CMO) that mitigate the adverse effects of EMFs were developed and tested by the following formidable array of Scientists and Medical Doctors from France and Russia primarily. Their expertise in this field and the successful research that has been published around the world for over 10 years cannot be dismissed and/or considered anything but the highest application of cutting edge Biophysics and Quantum Physics.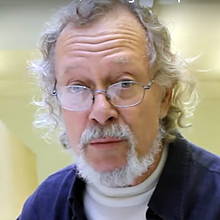 Director of research into fundamental biophysics of electromagnetic biocompatibility and CMO technological development.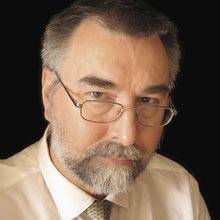 PhD. in Mathematics and Physics.
Head of Electromagnetic Biophysics Laboratory, General Physics Institute, Russian Academy of Sciences.
ConsultantDirector of Physics and Biophysics Department for Comosystems,
Expertise: Quantum physics and magnetic processes in molecular systems.

Member of the Russian Academy of Sciences

Official WHO correspondent for Russia
Author of Magnetobiology text book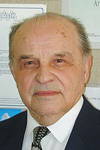 Prof, Doctor of Medicine, Scientist atState Scientific Centre of Russian Federation - Institute of Biophysics (SSCRF), Moscow.

Chairman of Russian National Committee on Non-Ionizing Radiation Protection

Member of the Academy of Sciences of Russia

Doctor of medicine

General practitioner

Medical Research Director for Comosystems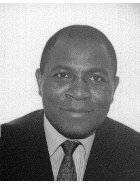 Dr. Benoît-Jules YOUBICIER-SIMO
Doctor of Neurosciences

University Reader in Immunology and Parasitology

Biological Research Director for Comosystems

Expertise: neuro-endocrinology, immunology

Over 10 Years of Research

For over 10 Years CMO devices have consistently proven their ability to mitigate the adverse effects of EMFs in scientific papers and studies
There are many more elite level scientists involved too who have been involved at very high level research including but not limited to ....
Prof. Madeleine BASTIDE, Professor Emeritus in Immunology

Dr. Laurence BONHOMME-FAIVRE, Doctor in Pharmaceutical Sciences, Head of Pharmacy-Pharmacology Service - Paul Brousse teaching hospital, Paris, France Associate professor, PARIS XI University

Prof. Anthony G. CANAVAN, B.A, M.Phil.,M.A., D.Phil., AFBPsS, C.Psychol. Professor of Clinical Psychology, Institute for Health Services Research (IHSR) University of Luton, UK

Dr. V.S. STEPANOV, Deputy Director, State Scientific Centre of Russian Federation - Institute of Biophysics (SSCRF), Moscow, Russia, WHO adviser

Prof. Gerald J. HYLAND, Ph.D. in Theoretical Physics

Prof. Reba Goodman, Professor of Pathology, Department de Pathology, Columbia University Health Sciences, USA

Dr. Marco Francisco PAYA, Doctor of medicine, Director of the IMI, Spain
Today Comosystems immodestly boasts as its slogan "The historical and scientific standard for electromagnetic compensation", but it is deserved: This website provides the public and experts

with the results of over ten years of research into CMO that is still ongoing.

with 15 years of University Laboratory experiments conducted by scientific experts from around the world

with major reasons why you need to protect yourself and your loved ones from the adverse biological effects of electromagnetic fields in your environment and their possible consequences for your health

with irrefutable evidence for the protective efficacy of CMO biotechnology